High Quality Cooling fan are able to withstand higher voltage - Fulltech Electric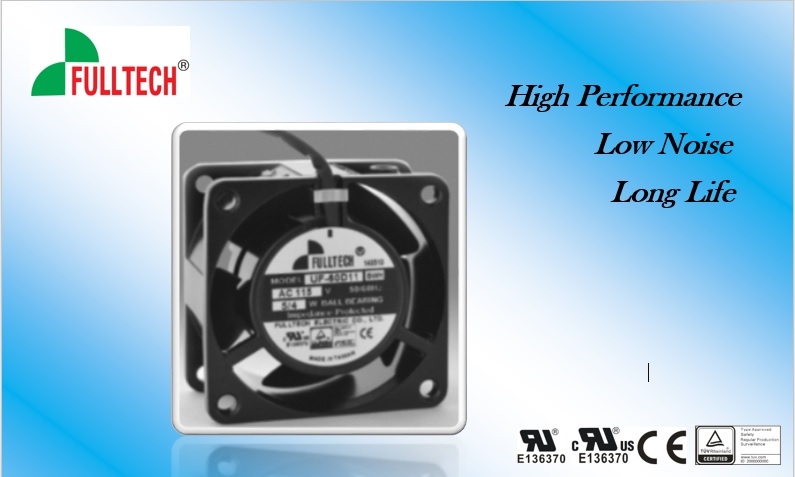 As a professional AC cooling fan manufacturer, Fulltech produces high quality cooling fan to comply with the customers' thermal management application in the modernize industrial products, which normally requires AC fan to withstand higher voltage.
AC Axial fan, UF60D23BWH is very small in sizes, which is very suitable as the case fans to cool down the cabinet in a very limited space, especially if they are connected as parallel module, it works even better.
As for the +/-15% tolerance on voltage required by customers in wind power and clean power industry, Fulltech Axial fans are proved by our lab to be able to withstand voltage 265V continuously for over one month.
If you have any demands, please contact with Fulltech agents in your area or electronic material dealers
---